Residential Roofing Services in Bucks County, PA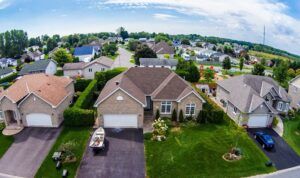 Are you preparing to add a new addition to your property? Does your home need a roof replacement? Romano Roofing is the Pennsylvania company you can rely on! Our hard-working roofers are dedicated to providing quality residential roofing services throughout Bucks County, PA. We are experienced in handling roofing installations, repairs, inspections, and coatings for a variety of roof types, including natural slate roofs.
Bensalem
Bristol
Buckingham
Croydon
Doylestown
Fairless Hills
Feasterville Trevose
Forest Grove
Fort Washington
Holicong
Jamison
Lahaska
Langhorne
Levittown
Morrisville
New Hope
Newtown
Penns Park
Pineville
Richboro
Rushland
Southampton
Warminster
Warrington
Washington Crossing
Wycombe
We offer residential roofing services throughout the following communities
Whenever you need roof inspection services or repairs in Bucks County, PA, turn to us!
Why Choose Romano Roofing?
Whether you have a residential re-roofing project or a new roof installation, our roofing team will work efficiently to ensure you experience minimal disruptions to your daily routines.
We Get the Job Done Right the First Time
Our roofing team is well-versed in suburban Philadelphia, PA, and South Jersey zoning laws, building permit requirements, and homeowners' association guidelines. We also have experience working with various roofing styles, materials, and products, so we can provide you with the roofing solution that fits your budget and taste.
We Guarantee 100% Customer Satisfaction
Finding a residential roofing company you can rely on can be challenging. That's why we aim to deliver high-quality services that leave customers 100% satisfied so they'll know who to call when they need residential roofing services in Bucks County, PA. Our team of skilled contractors is available whenever you need them — 24 hours a day, seven days a week.
We Are Certified and Accredited
Because we strive to remain one of the best roofing companies in the area, our contractors stay on top of all the latest industry trends, and we're GAF-certified and accredited by the Better Business Bureau.
Residential Roofing Contractors
With our experience in the industry, we can perform a variety of residential roofing services in addition to roof repairs in Bucks County, PA. We're fully licensed and insured to help you with:
Roof inspections
Gutter installation and cleaning
Rain collection systems
Services for skylights
Roof coating
We'll start each project with a written estimate and finish with a complete cleanup of your property. Because access to roofing services is crucial to protecting the structural integrity of your home and creating a comfortable, safe place for your family, we have financing options available. We aim to keep our rates reasonable to fit a variety of budget sizes.
Roof Inspection Services
Your roof is your home's first line of defense against wind, rain, storms, dirt, and more. Because it protects the rest of your home and your family, it's important to have it regularly inspected. Ensuring your home has a secure, energy-efficient roof that is within code is an investment every homeowner should make.
When you need a roof inspection to comply with new construction regulations or insurance requirements and ensure there aren't any potential problems, you can depend on our certified roofing specialists. We will thoroughly inspect and evaluate exterior and interior components and offer an honest evaluation based on what we find.
During a roof inspection service appointment, we will check for the following:
Water leakage and stains
Damaged, loose, or missing shingles
Corrosion
Worn down seals
Damage to the structure of your home and roof
Damage caused by weather, such as high winds or hail
Issues with your attic due to roof leaks and damage
The next time you need your roof inspected, turn to a trusted residential roofing company that understands your area for a thorough, comprehensive evaluation. Our team lives and works in Bucks County, PA, which allows us to be nearby when you need roofing assistance and ensures we understand the state's building codes and regulations.
Roof Coating Services
Is your flat or metal roof constantly leaking? If you've had enough of scheduling roofing repairs that just don't seem to work in the long term, it could be time to reach out to our team of highly skilled roofing professionals for roof coating.
Roof coating is a safe, effective, and low-cost alternative to roof replacement. Because these recoating products protect against leaks and prevent damage from wind, rain, hail, sleet, and sun exposure, many homeowners are choosing to have their flat and metal roofs coated.
Our roofing contractors use the highest quality products to extend the life of your roof while keeping it safe from the elements. Since the type of roof coating varies by roofing material and is not suitable for all roofing systems, such as natural slate rooftops, we will inspect your roof and suggest the best type of coating or alternative solution for your home.
Our Service Areas
As natives to Bucks County, PA, we are proud to offer residential roofing repairs in numerous communities, including Bensalem, Bristol, Buckingham, Croydon, Doylestown, Fairless Hills, Feasterville Trevose, Forest Grove, Fort Washington, Holicong, Jamison, Lahaska, Langhorne, Levittown, Morrisville, New Hope, Newtown, Penns Park, Pineville, Richboro, Rushland, Southampton, Warminster, Warrington, Washington Crossing, or Wycombe.
Trust Romano Roofing for Residential Roofing Services in Bucks County, PA
Roofing projects are significant investments, so don't trust the job to just anyone. Turn to Romano Roofing and let us show you why we're worthy of your business. Our residential roofing contractors are equipped with the knowledge and tools to provide exceptional service.
In addition to roof inspections and coatings, we also offer installations, skylight repairs, and more. For more information about our residential roofing services in Bucks County, PA, or to schedule an estimate, get in touch with us today.